How to request MyMail/SiteBuider Service
step 1: Visit https://mysite.lk/index.php/packages and click 'subscribe Now' or login to https://www.domains.lk/myaccountlogin below.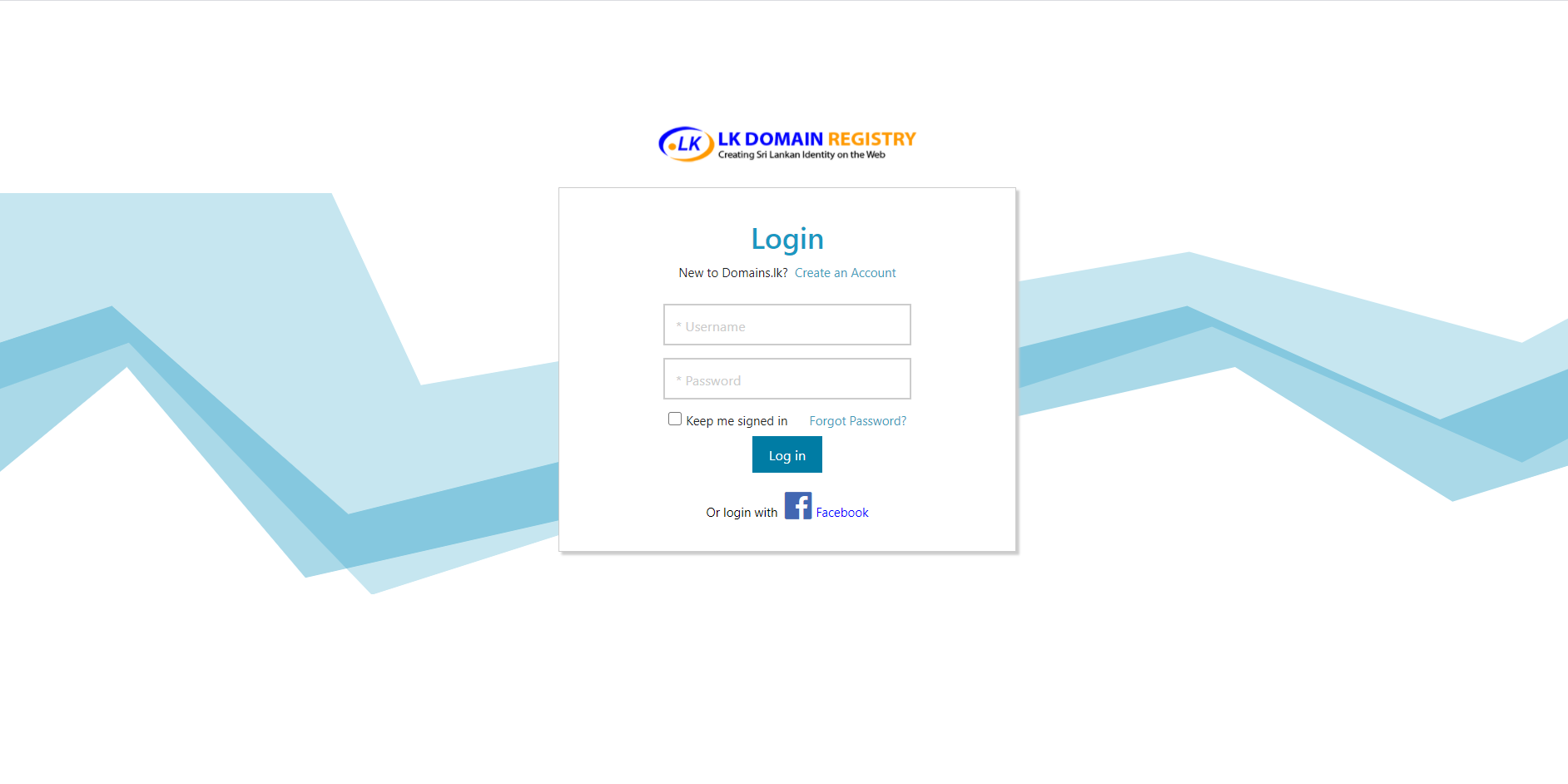 step 2: Click 'PRODUCTS' Button in MyAccount Dashboard.





step 3: Add A Domain (Select your domain(s) from the drop down list..





step 4: Subscribe your selected domain with the relevant package.

Ex: My Mail/ SiteBuilder Package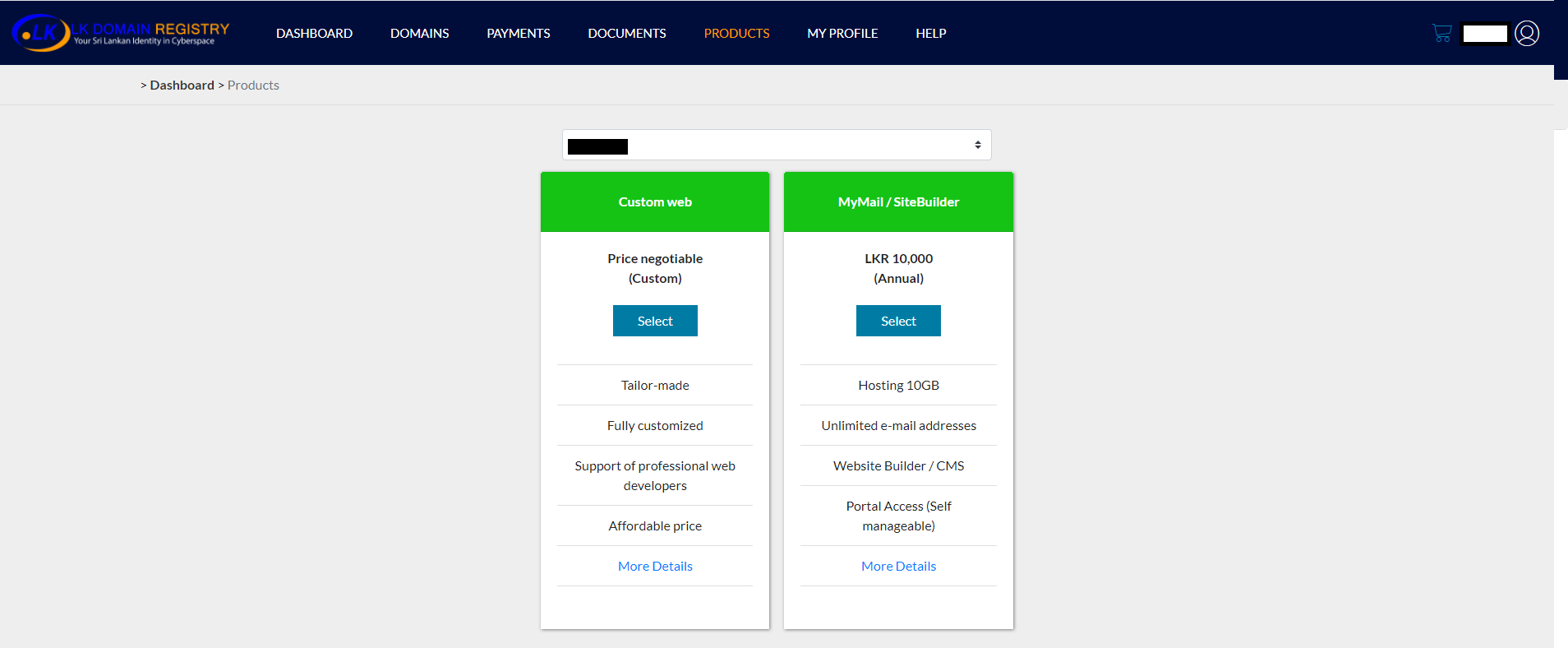 step 1: Login to My Account Dashboard via www.domains.lk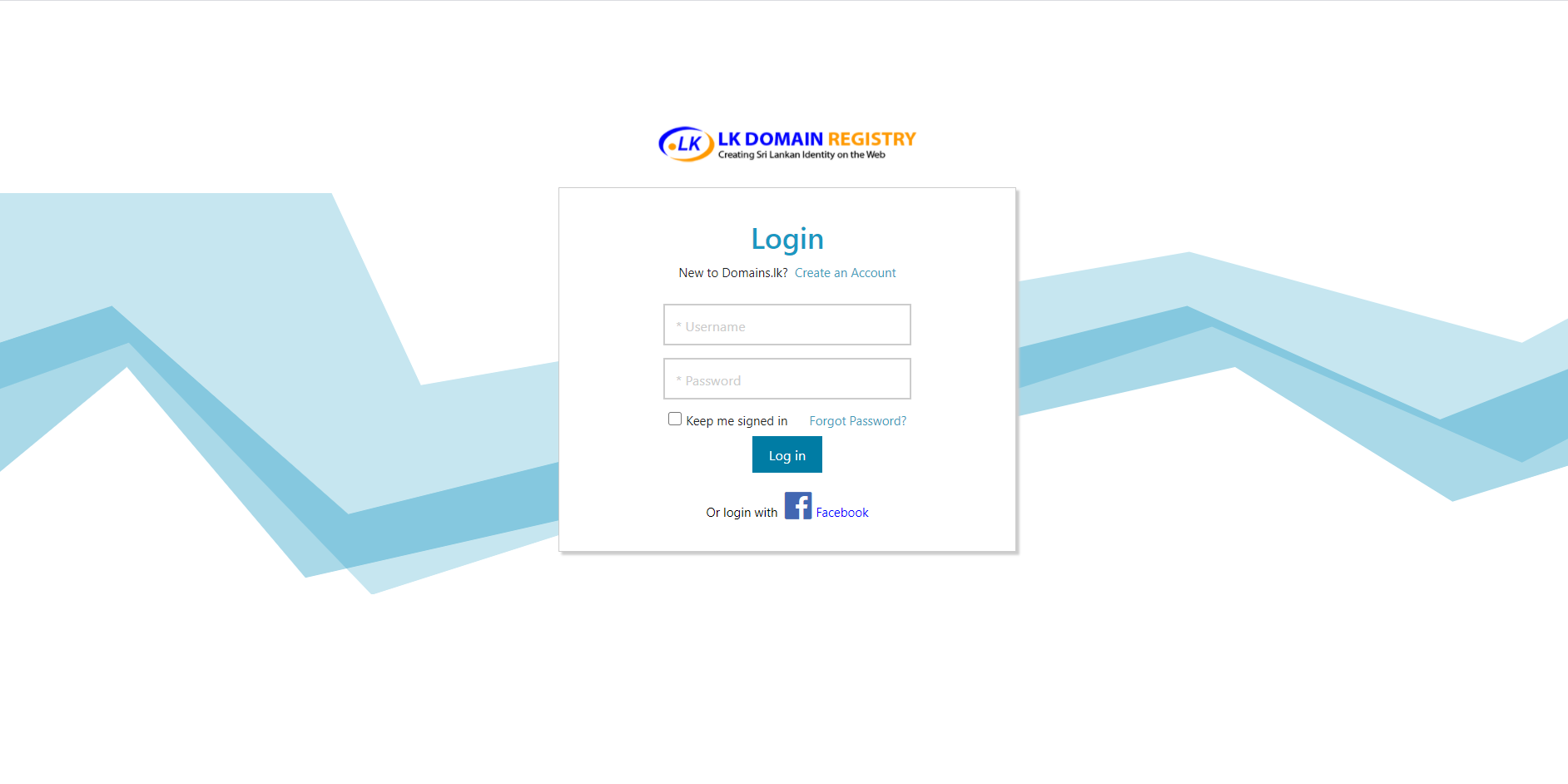 step 2: Please visit 'Products' Menu from the Dashboard

step 3: Please Click 'Pay For Mysite' and proceed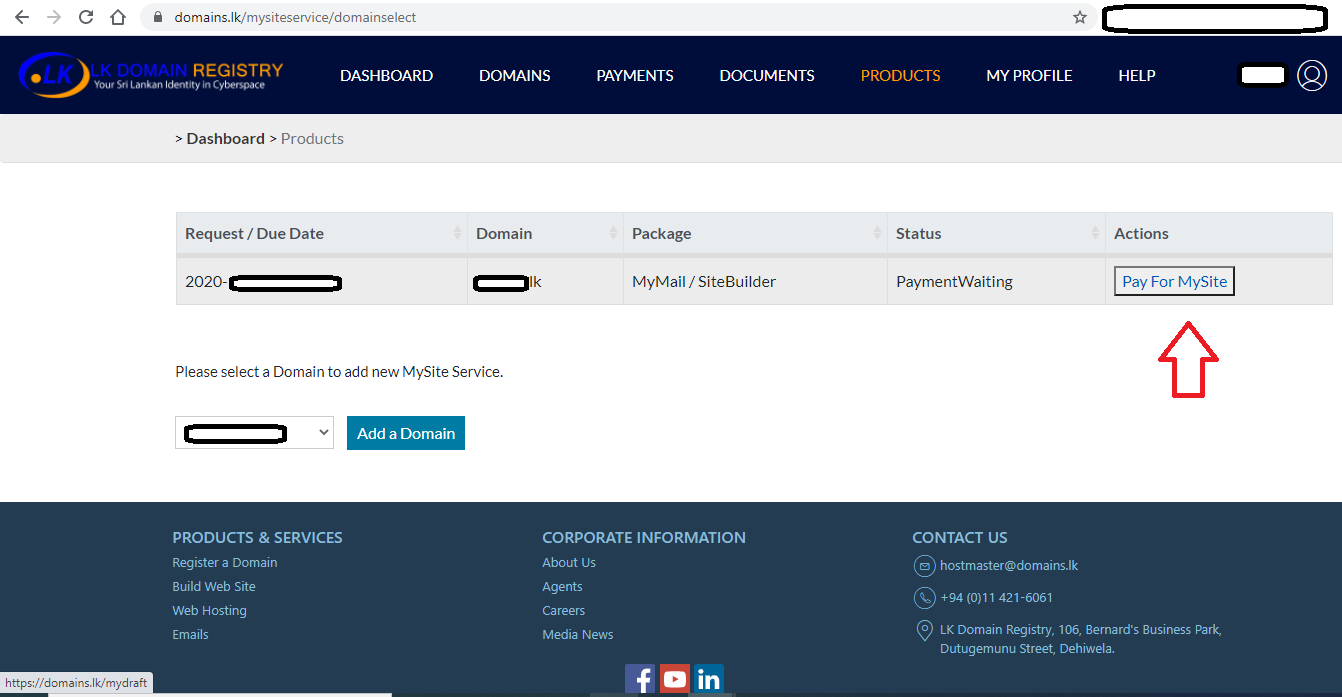 step 4: Use any payment option and make the payment with the generated order reference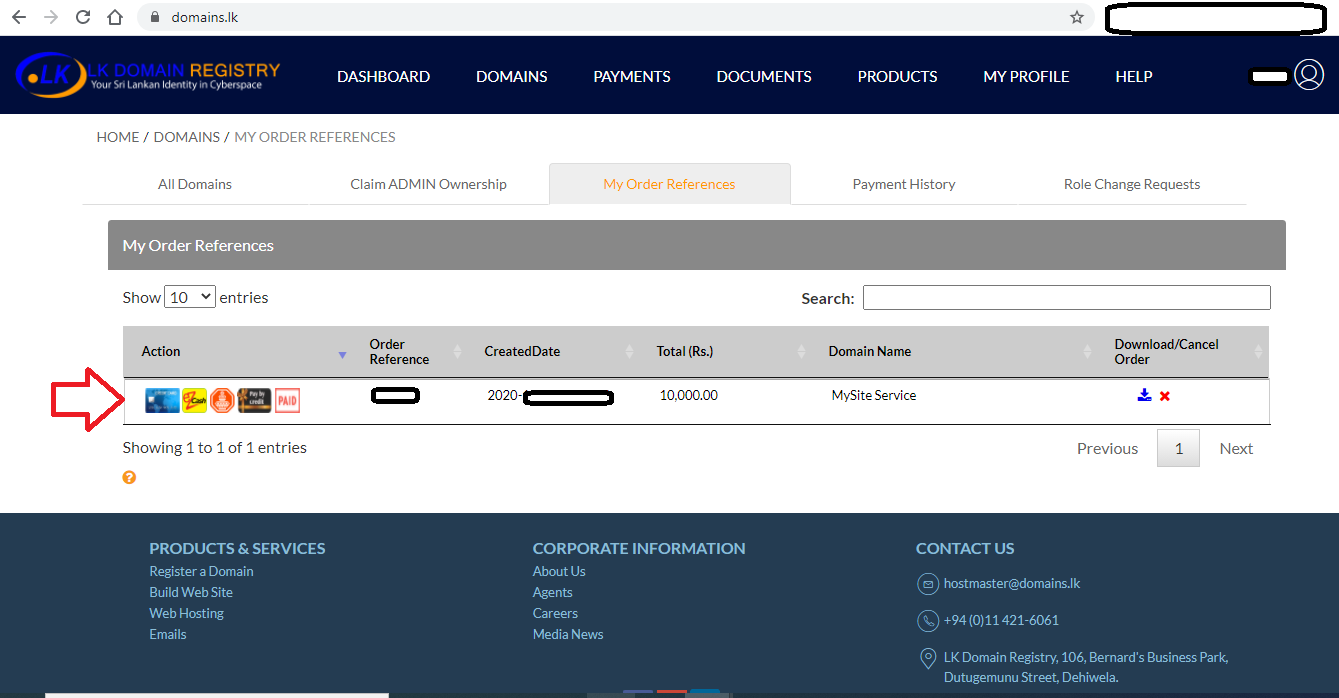 NOTE: Please mention the generated order reference as the reference in the bank deposit slip as we are not responsible for payments without order references. (For Cash/Cheque Deposits) Also please INFORM your payment if it is not a CREDIT CARD Payment via inform payment icon in Myaccount.
IMAP Configuration (Sample) for mymail service
IMAP Configuration (Sample) for mymail service - www.mysite.lk www.mymail.lk


Step 01 :




Step 02 :




Step 03 :




Step 04 :


Client Configuration Guide for Mymail Service - PX2
Client Configuration Guide for Mymail service (POP and IMAP Settings) - www.mymail.lk


POP Configuration settings –

Incoming mail Server: mx2.mymail.lk

Incoming Server (POP3) Port: 995

Outgoing mail Server: subx2.mymail.lk

Outgoing server (SMTP) Port: 587



POP Configuration steps

Step 01 :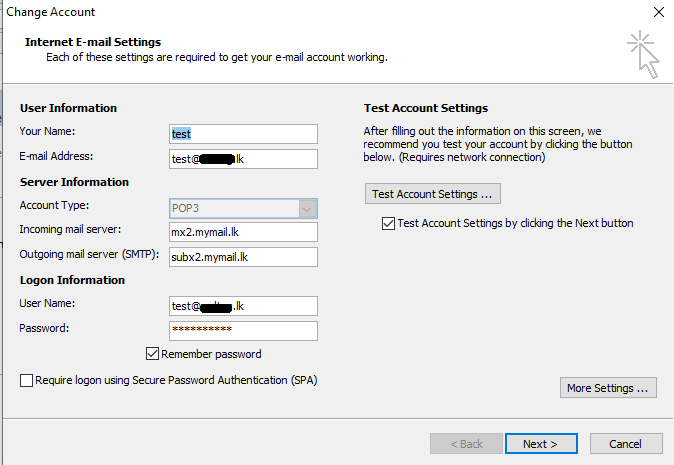 Step 02 :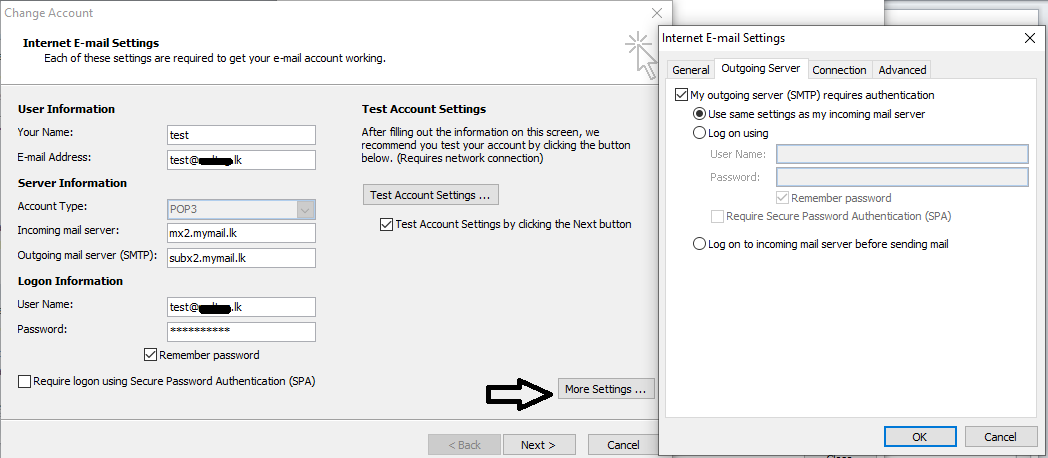 Step 03 :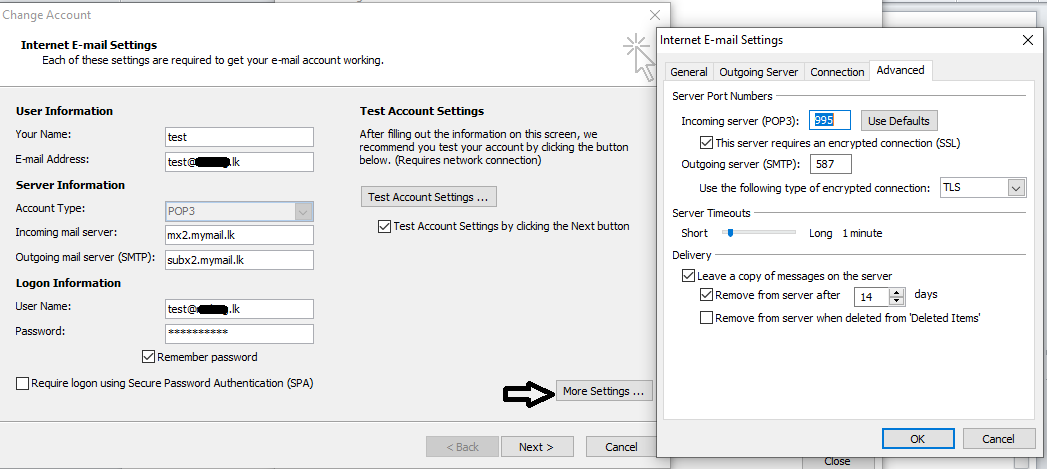 Step 04 :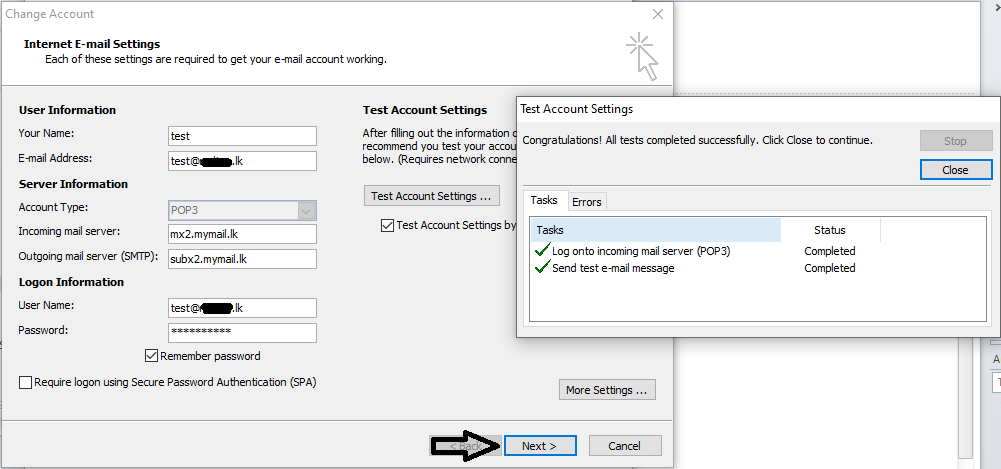 IMAP Configuration settings –

Incoming mail Server: mx2.mymail.lk

Incoming Server (IMAP) Port: 993

Outgoing mail Server: subx2.mymail.lk

Outgoing server (SMTP) Port: 587



IMAP Configuration steps – Step 01 :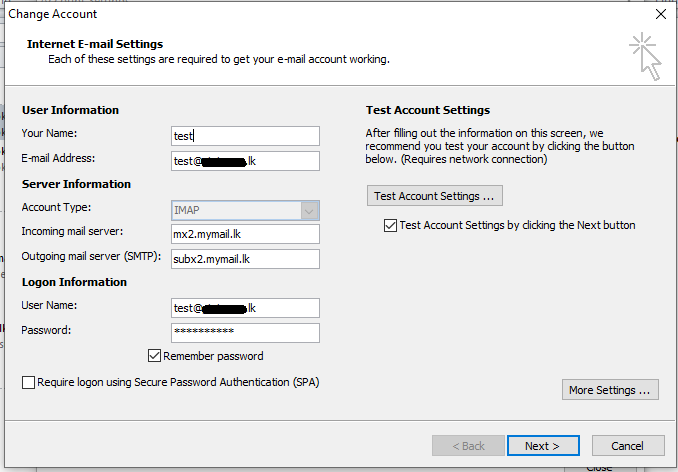 Step 02 :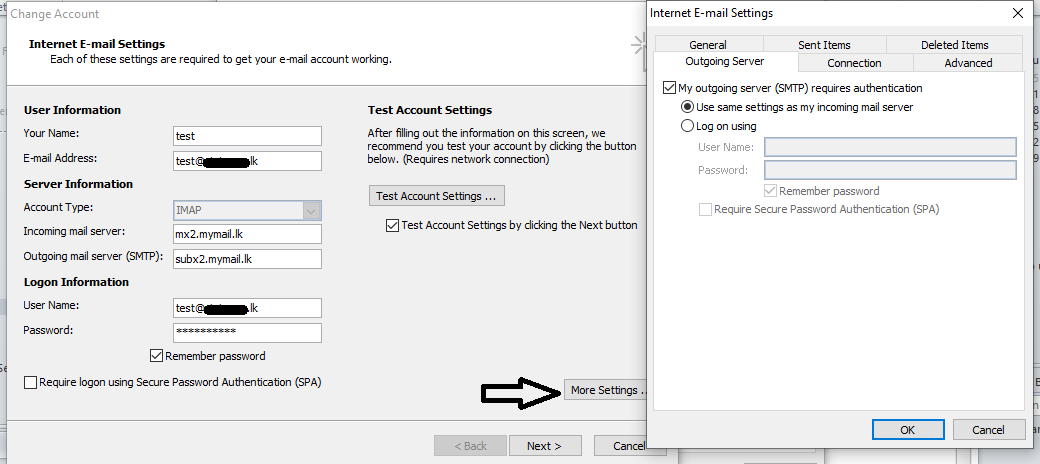 Step 03 :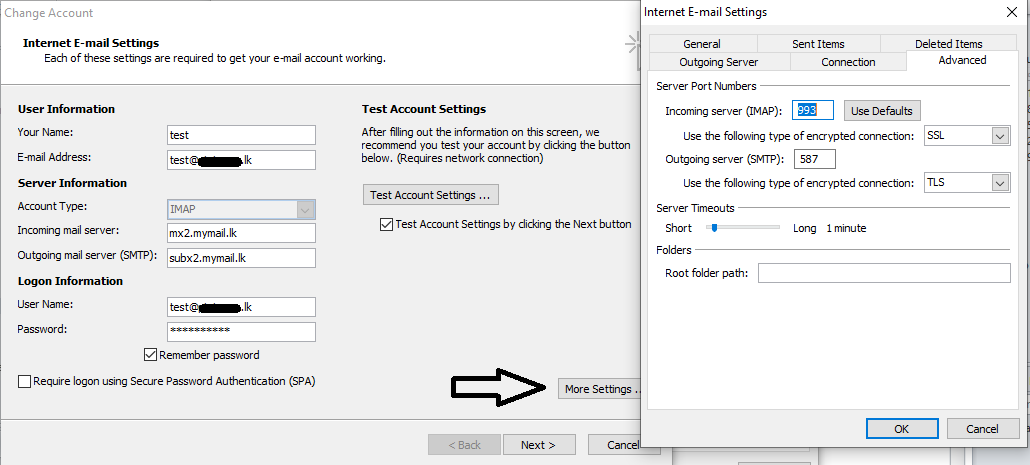 Step 04 :